Las Vegas homeowners know that one of the perks of living in the desert is not having to deal with extremely cold weather, but it's still in your best interest to properly winterize your home. Winterizing your home can ensure your family's comfort during the colder months and save you money on energy bills. As temperatures drop, calling in a trusted Las Vegas HVAC and plumbing specialist to check that your home's heating and plumbing systems are running efficiently and smoothly is a smart choice.
With winter just around the corner, here are 5 tips for winterizing your Las Vegas home.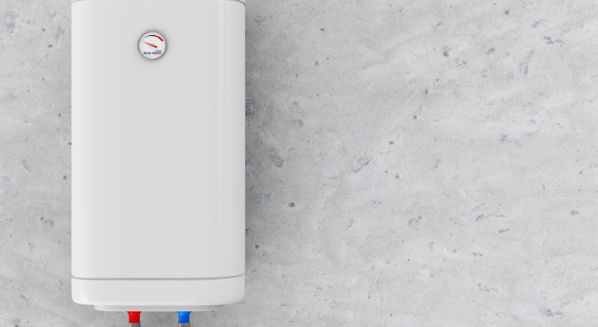 1. Ensure your hot water heater's efficiency by flushing it through the drain valve
The purpose of flushing your water heater through the drain valve is to improve its efficiency during the winter. Flushing helps remove any sediment, residue, and particles that tend to accumulate at the bottom. Pay attention when you open and close the drain valve, because you could damage it if you force it open or closed. Depending on the size of your tank, flushing your water heater can take up to 60 minutes.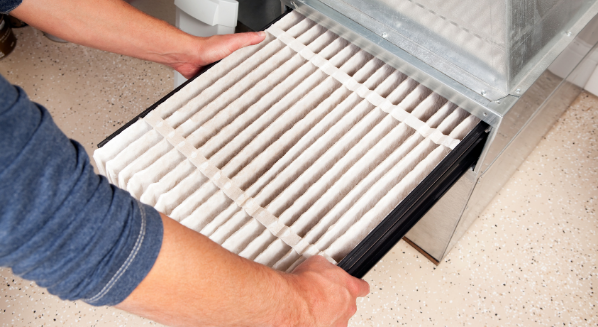 2. Replace filters in your HVAC system and get your furnace serviced
Furnace filters are the first line of defense against air pollutants, as most of your indoor air circulates through your HVAC system. Changing the filters in your central air and heating system is a key part of winterizing your home because it helps improve the air quality in your home. It also maximizes your heating system's efficiency which can help keep your energy bills down during the winter. Keep in mind that your furnace filters should be changed regularly. You can always give us a call to replace them for you and conduct an annual check-up for your peace of mind.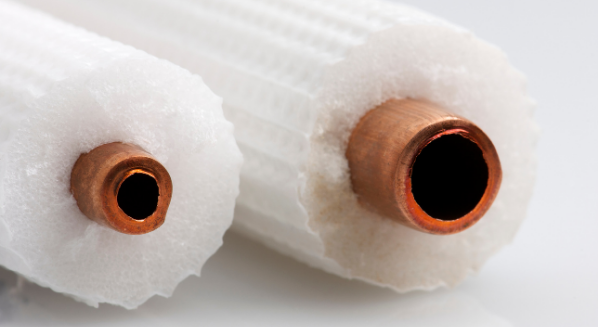 3. Protect your water pipes against potentially freezing temperatures
Although many days with below-freezing temperatures are not a common occurrence in Las Vegas, it pays to protect your water pipes. Exposed pipes should be properly wrapped around using high-quality insulation material to avoid any burst pipes during cold, freezing nights. Be sure to insulate spigots and turn off valves on nights that dip below freezing.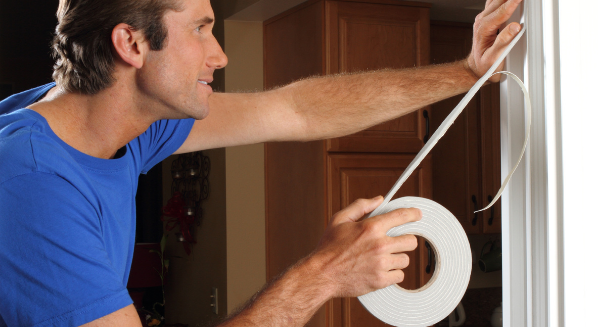 4. Consider weatherstripping and insulating your attic floor and basement ceiling
Placing weatherstrip tape in the gaps between windows and sashes and along door jambs can help keep the heat in if you have drafty doors or windows. Weatherstripping is simple and cost-effective and can help you save up to 20% on heating bills during the winter. In addition, you can prevent warm air from escaping your home by properly insulating your attic and basement, which are known as spots for heat loss. You can also consider packing fiberglass insulation around window AC units, attic and basement doors for improved heat retention.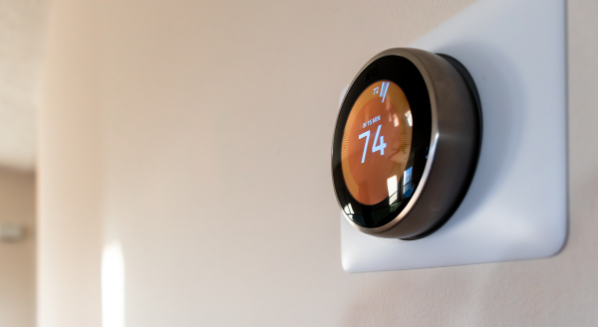 5. Consider installing a smart thermostat
With a properly installed programmable or smart thermostat in your home, not only can you save big on heating costs during the winter, but you can also enjoy savings throughout the year by optimizing both your heating and cooling use. According to the US Department of Energy, you can conveniently adjust your smart thermostat and save about 1% on your energy bill for each degree your home's temperature is lowered (i.e. when you're not home),
If you need more information or want to secure the professional, best-in-class services of a highly experienced, trusted, and reputable Las Vegas HVAC and plumbing company to prepare your home for winter, feel free to contact us at Rebel Refrigeration by calling (702) 766 9436 or online for a free, accurate and instant estimate!