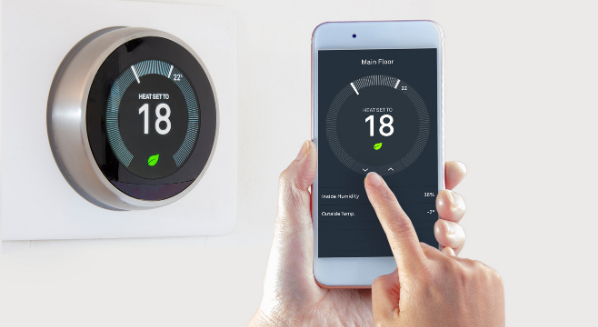 More and more Las Vegas homeowners choose to switch to a smart thermostat and secure the professional services of a reliable Las Vegas HVAC company to have it correctly installed in their homes. Proper installation is essential because it enables you to reap the multiple benefits of a smart thermostat and make the most out of its features. When professionally installed, a smart thermostat enables you to enjoy not only convenience at your fingertips, as you'll be able to control your HVAC system via your smartphone or a user-friendly screen, but also major savings throughout the year.
Here are 5 things you need to know before switching to a smart thermostat.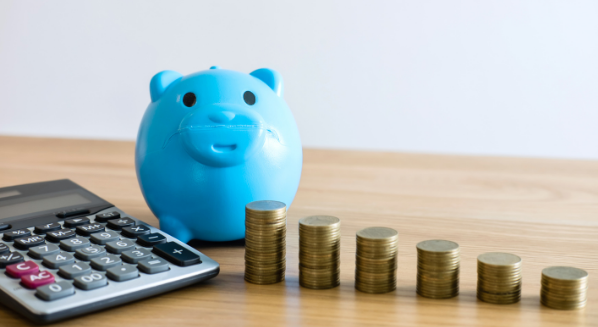 1. Proper installation is essential to energy conservation and saving big on heating and cooling
When installed by an experienced HVAC specialist, a smart thermostat helps you save big on energy costs and optimize your heating and cooling. Facilitating energy conservation is one of the main benefits of smart thermostats and a contributing factor to their growing popularity among Las Vegas homeowners. With a smart thermostat professionally installed in your home, you'll be able to save up to 25% on utility bills in two ways: 1) by monitoring and controlling the temperature settings remotely and 2) by taking advantage of select models' capability to track and analyze your heating and cooling habits.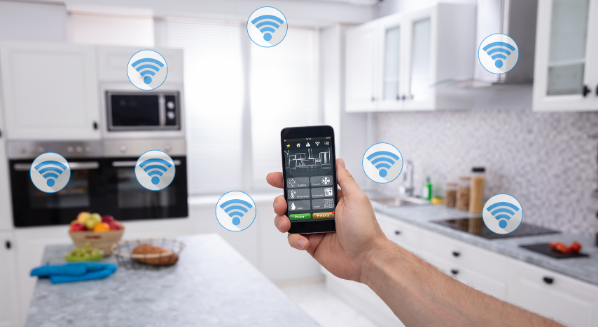 2. A stable Wi-Fi connection and a mobile app are needed to control a smart thermostat remotely
If you plan on switching to a smart thermostat, you need to have a good Wi-Fi network in your home, because only Wi-Fi facilitates connections to your smartphone or any other smart home device. Smart thermostat installation involves not only home installation but also installation on your smartphone and other devices. Every smart thermostat comes with a mobile app for Android and iOS devices. This mobile app is required for remote access and it is free to download.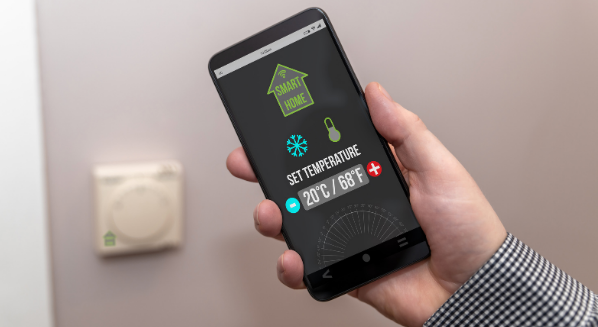 3. Some smart thermostats enable you to become strategic with your heating and cooling use
Some models have built-in features that automatically adjust the temperature in your home based on your schedule, habits, input temperature preferences, and location. For instance, some smart thermostats use geofencing, a GPS-based feature that allows them to know when you're on your way home and adjust the settings accordingly. Others use a combination of your smartphone location, room sensors, and programming preferences so that you can benefit from optimal comfort levels at all times.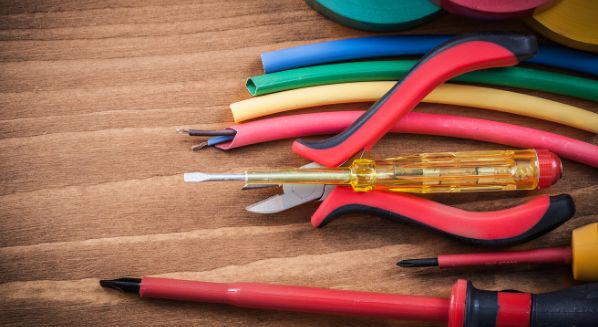 4. Smart thermostats can be connected via a C-wire or C-wire adapter
If you own an older home without a C-wire, you can either have a C-wire providing 24 volts of electricity installed in your home or choose a smart thermostat that comes with a C-wire adapter to power the unit. A C-wire adapter can be installed near the control board of your HVAC unit, so make sure you hire a trusted Las Vegas HVAC company for proper installation.

5. Ensure the chosen smart thermostat is compatible with your smart-home system
Smart thermostats are designed to integrate with at least one smart-home system such as Apple HomeKit, Samsung SmarThings, Amazon Alexa, Wink, Google Home, and more, but many of them integrate with several smart-home systems. When choosing the right smart thermostat for you, make sure that it is compatible with your existing or preferred smart-home system.
If you have any queries, need more information, or want to secure the professional, best-in-class smart thermostat installation services provided by a top-rated Las Vegas HVAC company with an impressive experience of nearly 25 years, do not hesitate to get in touch with Rebel Refrigeration by calling (702) 766-9436 or filling out our online form. Contact us for a free, no-obligation estimate today!