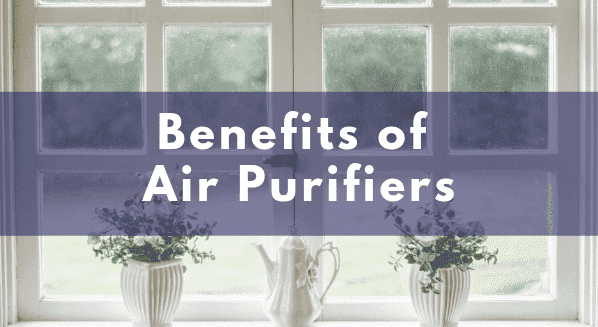 Las Vegas is known for its' hot weather, dry heat, and low humidity. These weather conditions can leave airborne substances floating around in the air, which may lead to poor indoor air quality and even long-term health effects. With potential pollutants and debris in the air, there are several benefits of having air purifiers for your home. Here's why:
1. Air Purifiers Remove Triggers for Asthma
Asthma is a condition that affects people from all different age groups ranging from toddlers to elderly people. There are several asthma triggers in your home which may put you at great risk of respiratory distress. These triggers include:
Dirt.
Skin Cells.
Carbon Monoxide.
Household Cleaners.
Smoke From Cooking.
Air Fresheners.
Pet Hair
Pet Dander
Dust
Dust Mites
Additionally, tiny dust particles in the air can cause breathing complications and it can be even worse for people with allergies or suffer from asthma. By using air purifiers, it can help you remove these impurities in the air and reduce the risk for anyone with asthma in your home.
2. Air Purifiers Help You Eliminate Allergens
Air purifiers can remove major allergens like pet odor, pet dander, pollen, dust, dust mites and bacteria in your home. Inhaling these allergen particles can make your body react and produce immunoglobulin E (IgE). Immunoglobulin E is antibodies that your immune system produces when it overreacts to an allergen. As a result, the immunoglobulin E (IgE) antibodies migrate to the chemical releasing cells, which causes an allergic reaction. By using air purifiers for your home, you can minimize the possibility of allergic reactions and keep your home allergy-free.
3. Air Purifiers Help You Avoid Respiratory Illnesses
Some gases such as radon exist in the air, which can lead to serious diseases, cancers, and other chronic respiratory illnesses. Radon gas is produced when uranium in rock naturally combines with soil and water. As a result, the gas can pass through cracks in the walls, floors, gaps around your service pipes, electrical wires, sump pits, and construction joints. Radon gas is dangerous and hazardous because it is known to cause lung cancer.
4. Air Purifiers Enhance Better Sleep
Using air purifiers for your home can help you breathe and sleep better during the night. By purifying the air, you can reduce congestion, stuffy noses, and sneezing from airborne allergens like dust mites, pet hair, bacteria, and debris. Better sleep means that your body can restore its' mental, physical and emotional health.
5. Air Purifiers Can Control Unwanted Odors
Odors from smoke, pets, garbage, and cooking can be undesirable and unpleasant for you and your home. These odors may linger around your house and may even seep into furniture and bedding. When you use an air purifier, it can eliminate these odors and freshen up the indoor air for better comfort.
Air purifiers protect you from many things that go unnoticed which makes them a major necessity in any home. They are beneficial, especially for people with respiratory conditions, pets, or a need for a good night's rest. Consider investing in air purifiers for your home so you can live a healthier and more comfortable lifestyle.
If you're looking for something that will filtrate your entire home, Rebel Refrigeration offers whole home filtration systems designed to remove 99 percent of all airborne particles. Contact us at (702) 766-9436 or email us to schedule an appointment today!