Do you ever wonder why your energy bill skyrockets during the winter season? While there are many possible culprits, one of the most common reasons is that your heater is working harder than it should. If cold drafts enter your home and prevent it from being heated properly, one of the first things that you should look into is your windows. In this article, we will explain how leaky windows can affect how your home is heated and how to prevent heat loss.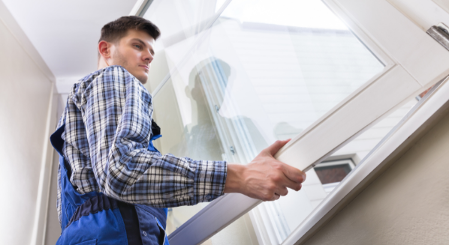 Preventing Heat Loss Through Windows
In a global study by the United Nations, it was found that buildings use 40% of all energy and windows use half of that. So if heat loss through the fixed windows of high-rise buildings is an issue, what about in your home?
Leaky windows are responsible for about 25% to 30% of your heating bill. Aside from leaks in the frame and seals of the window, the air that gets trapped between the inner and outer glass panes of your windows is responsible for heat loss.
While you can make a quick fix by ensuring that your windows are tightly sealed, the more effective approach is to replace your old windows with energy efficient ones.
There are different factors to consider when choosing the best windows to prevent heat loss. Some of these include:
U-factor - This refers to the rate of heat loss. The lower the U-factor, the more energy efficient the window is.
Solar Heat Gain Coefficient - This refers to how effective the window is when it comes to blocking the heat that comes from the sun. The lower the level, the less solar heat it allows to enter.
Energy Star rating - Energy Star-certified windows are those that meet strict standards and are manufactured by trusted partners.
The most recommended types of windows to minimize heat loss are those that use low e-glass. These energy efficient windows are coated with thin layers of metallic material that prevents heat from escaping or entering. By replacing your windows with low e-glass windows, you can reduce heat loss by as much as 30%, as long as they are properly installed.
Furthermore, this type of windows can also reflect between 40% to 70% of the sun's energy to keep the heat out, so your home stays cool during the scorching hot summer season.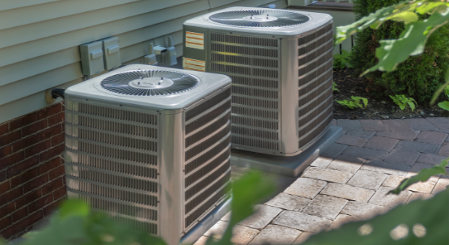 Investing in a New Heating System
Your house is likely one of your greatest investments, which is why it needs to be properly maintained to preserve its value. However, no matter how much you take care of your home, natural wear and tear may still lead to issues such as leaky windows.
If you think it's time to upgrade your windows to keep your home safe and comfortable to live in, it is highly recommended to choose high quality windows. At Rebel Refrigeration, we can also help you further enjoy significant cost savings in your bills by installing an energy efficient heating system. We have highly experienced professionals who can help you explore your options and install the most reliable heating system that is perfect for your home.
Improve your level of comfort and boost the value of your home by getting in touch with us today. Give us a call at (702) 766-9436 or contact us here.