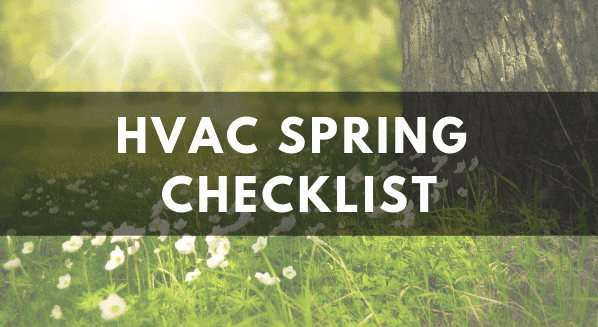 Spring cleaning is not the only important thing you need to do for your home this season. Your HVAC system has served you well through the seasons and spring is the best time for a tune up. This is the season you don't rely on your heating and cooling devices as much, so it's the perfect time to fine-tune your system and get ready for the hot summer. To get your HVAC system in the best shape, here is a spring maintenance checklist for Las Vegas HVAC homeowners.
Perform a Quick Check-up
First thing is first – conduct a quick check-up on your system. Monitor your indoor and outdoor HVAC units to ensure sure that they are working properly. If there are any strange noises or your systems seems to run longer than usual, it's important to find the source of the problem. Search for highly qualified and well-trained Las Vegas HVAC contractors so that your system can continue to provide the best comfort for your family.
Clean & Change Your Air Filters
Similar to the way you wash your clothes to prevent your body from getting grime and dirt, your HVAC is also a complex system that requires routine cleaning. Depending on what kind of filters you have, you will have to change your filters as often as once a month. Dirt and dust will obstruct your HVAC system's airflow preventing it from functioning properly. If your system is not in top condition, it will require more energy to function which will lead to higher bills. Checking your air filters is an easy way to save cost while keeping your living space comfortable.
Upgrade Your Thermostat
The right thermostat helps save energy through self-correcting and scheduling options. If you own a programmable thermostat, don't forget to change the settings from heating to cooling for spring. If you don't own a programmable thermostat, we recommend that you consider switching over before the scorching summer arrives. There are several types of programmable thermostats and you can pick one that best suits your needs. You can also contact a reputable Las Vegas HVAC contractor to help you find the right one!
Keep It Clean
Your indoor and outdoor HVAC equipment should be kept clean and free of unwelcome elements to keep it running smoothly. Clean the parts of your indoor unit thoroughly such as the bowler fans and the coil. For your outdoor unit, make sure objects that are carried by the wind or rain are not obstructing your system.
Some additional tips to consider when having your unit serviced by a professional:
When out door coils are dirty and plugged, you can have a chemical cleaning done to ensure good air flow through the coil
The condensate drain line may need to be blown to keep it free of debris from getting plugged up
They can also perform a service to check for any broken ducts in your attic and seal any air leaks
Bring up any hot or cold spots in your home. Often times it's just a matter of a few adjustments to make it more comfortable.
Call For Professional Help!
The weather is mostly dry and arid in Las Vegas. Summers can be scorching and at times winters can be merciless. Your HVAC system ensures that you have the best comfort all year long and it is ideal to get professional help to make sure your system is in its' tip top shape when you need it the most. When you're ready for your spring maintenance tune-up, feel free to give us a call at (702) 766-9436 or schedule online here. We look forward to servicing you soon!